By George! We have some exciting news to share with you…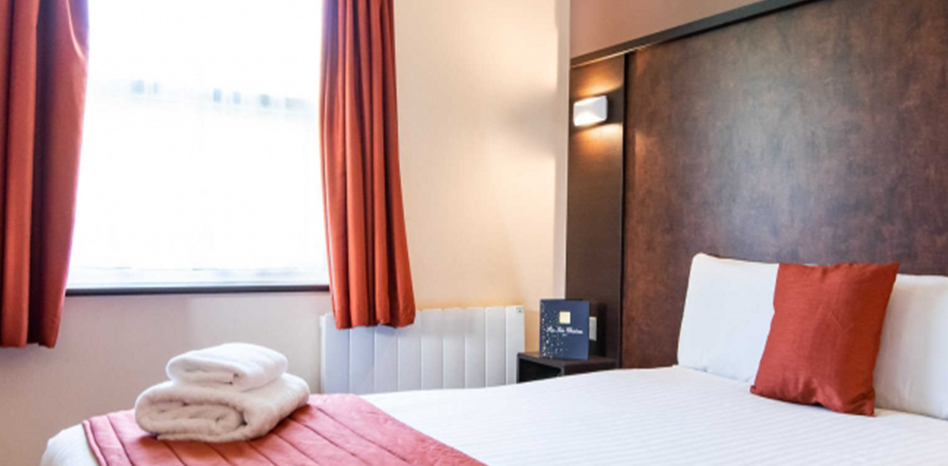 Surya Hotels and the team here at The George Hotel, Colchester are preparing for an extensive £10M refurbishment of our entire hotel which includes our rooms, restaurant and communal areas. The programme is aimed at preserving the rich 500-year-old history of the hotel – whilst creating a fantastic environment for our guests to give them the best experience.
An extension of The George – St Nicholas Hotel, opened in December 2018 and includes 44 contemporary bedrooms and is also in a prime location, directly opposite of the George on Colchester High Street.
The George – a Grade 2* listed building has such a fantastic history behind it and character like no other.
As a visitor of The George, we would like to keep you updated at every stage of the refurbishment…
17th December 2019
The George is currently closed while we do major renovation works. We are now aiming to re-open in Q2 2020.
St Nicholas Hotel located across the street is still open and any existing reservations have been moved to this brand new hotel.
We look forward to keeping you up to date and showing you the all-new George Hotel in the coming months. Please follow us on Facebook to stay up-to-date with our latest announcements.
We do apologise for any inconvenience that may occur during this refurbishment and we will try our best to inform our guests and customers of any updates. Please bear with us as we ultimately aim to improve our customer's experience and bring you an exciting new re-vamped hotel on the High Street of Colchester.