'Dried apricots are my desert island must-have ingredient!'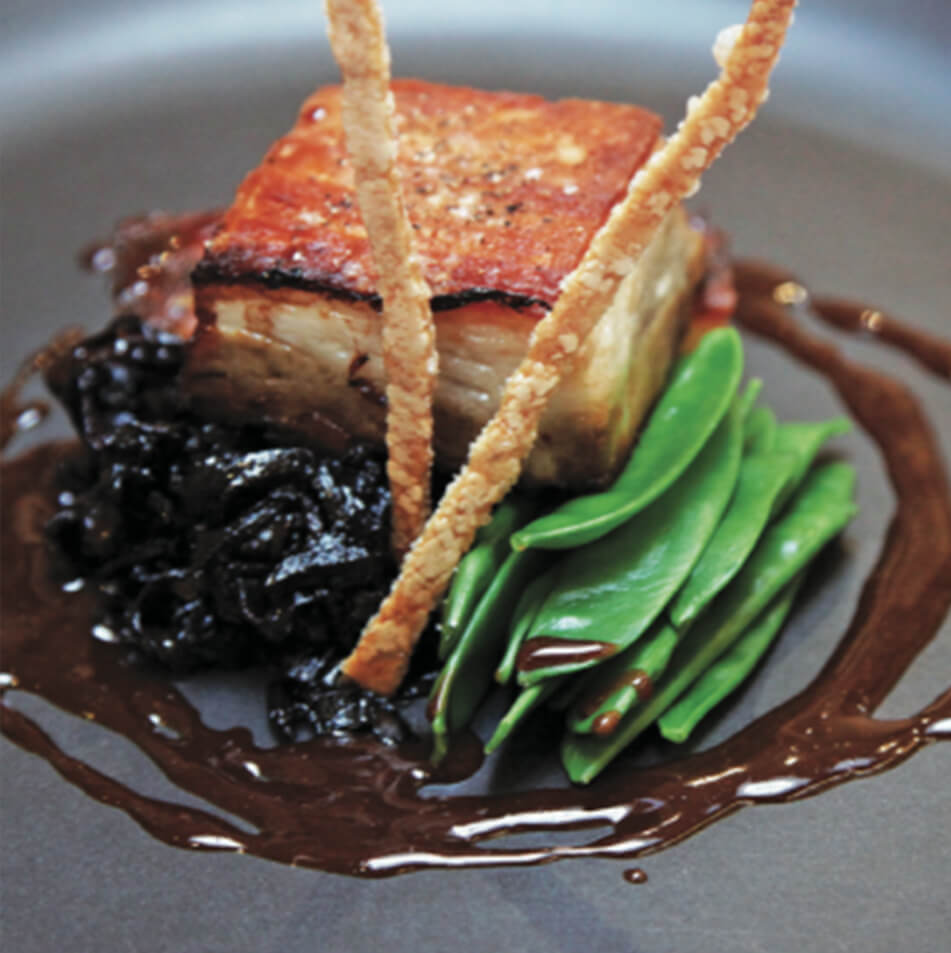 Kingscliff Head Chef, Simon Gomez, talks about
his love of cooking and how working in kitchens
in five countries has given his skills extra zest.
---
What are your earliest memories of cooking?
My family background is very food orientated; my uncle is an executive chef in Mumbai and my dad was also a chef for his whole career. I remember cooking with them when I was younger.
---
When did you first realise you wanted to become a chef?
When I was 19 years old – my family pushed me to get into it as it would be a good life for me. I took a course in food at college and have been cooking ever since.
---
How would you describe your cooking style?
Oriental and unique – I make amazing curry dishes.
---
What inspires you in the kitchen?
I like a new challenge, new dishes and a busy environment. I also enjoy leading a team.
---
Who is your culinary hero?
Gordon Ramsay
---
Which one ingredient would you take to a desert island?
Dried apricots – I can make these into numerous dishes!
---
Which starter, main course and dessert is your favourite?
Starter – chargrilled prawns with chilli, lime and coriander; main – T-bone steak with crispy fresh salad and pink peppercorn sauce; dessert – sticky toffee pudding with salted caramel sauce and homemade vanilla ice cream.
---
What would be your ultimate menu showstopper?
An assiette of pork (pork tenderloin, black pudding, pork cheeks, pork belly, bon bon ribs) with garlic and rosemary fondant potato, spiced red cabbage, celeriac remoulade, garlic sautéed greens and madeira jus.
---
Which is your greatest cooking hack?
The microwave – ha-ha, kidding! It would be when I cook steak; rather than marinating overnight, I make a dressing consisting of garlic, rosemary and thyme with olive oil, cook the steak and then add the dressing over the pan and the steak and let it cook with the butter to flavour the meat.
---
What's your recipe for being a successful chef?
I am very good at organising the kitchen from the beginning with always the right amount of mise en place [prep] and have been to so many countries. I speak six different languages, have worked in five different countries… and therefore have an excellent understanding of flavours. I love spice, fresh coriander, fresh chillies, lime, lemon, zesty things – which all brings an excellent addition to a plate. Nobody in 17 years has ever complained
Take a look at some of Simon's recipes in our Escape Magazine